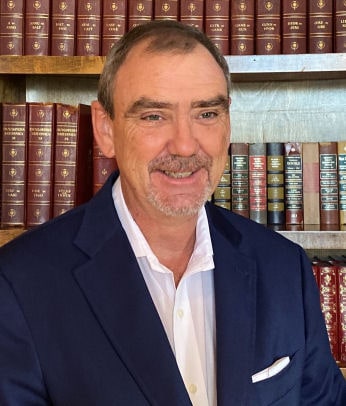 Doug Jenkinson is the Supplier Chair for the 64th annual Air Carriers Purchasing Conference, to be held at the Atlanta Marriott Marquis on September 11 – 14, 2021.
He is responsible for the overall conference and has assembled a dynamic group of aviation professionals to oversee the various venues.
Doug has served the ACPC for more than 14 years, starting first as a Volunteer and in 2010 stepping up as a Venue Coordinator. His leadership and success in the venues he oversaw, led to his election to the ACPC Board of Directors in August 2017, serving as Secretary, Vice Chair, and now as Supplier Chair.
Doug is a firm supporter and believer in the ACPC Mission Statement; "The ACPC brings together buyers and sellers of aviation related goods and services. The ACPC offers members a fair and level environment to network in various business and social agendas," recognizing that the conference offers all attendees an opportunity to network and build relationships globally.
Doug has been in the aviation industry for 39 years, starting his career at Litton Systems. He has held executive positions with Northrop Grumman, L-3 Communications, Navhouse Corporation, Gyro Specialist, Inc, Blue Heron Aero Services and is currently the CEO and President of Aero Instruments & Avionics, located in North Tonawanda, New York. During his career, Doug has received numerous awards, including the Northrop Grumman Presidents Leadership award and the Lockheed Martin Space Systems Excellence award.
Doug, along with Aero Instruments & Avionics (Team Aero!), is proud to be your 2021 ACPC Supplier Chair, and is looking forward to the conference being held in the vibrant and eclectic city of Atlanta where the team is anxious to add some good ole' fashioned southern hospitality to this great event.
Doug has two children, Kevin, who is following his father's footsteps in aviation, and Riley, who is following his dreams, snowboarding on Canada's west coast. Doug resides in Guelph, Ontario, Canada with his wife Didi, where he and his family enjoy many days at their lake cottage, where they can be found boating, jet skiing, or fishing.