Supplier Individual Registration has been extended until Friday, August 6th at 5pm ET for attendees representing Supplier Companies that have already secured a Company Commitment. Airline Registration has been extended until Friday, August 20th.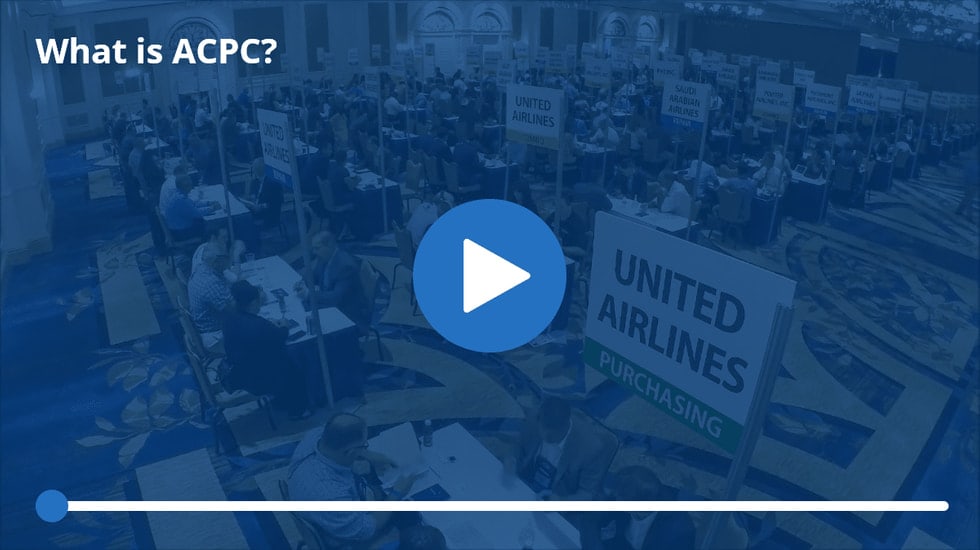 ---
Unlimited Networking Opportunities
Informative Professional Development Sessions provide unsurpassed opportunities to learn and network with other aviation professionals, making the ACPC the most productive aviation conference worldwide.
Read Conference Overview >
COVID-19 Update
---
2020 was an extremely unconventional year, but as we slowly begin to emerge from this health crisis and get back to business, your 2021 ACPC Planning Committee is focused on providing peace of mind to help our attendees feel confident and safe during these times. We are constantly educating ourselves on the most recent developments and closely watching and adapting our plans based on CDC recommendations, as well as state and local rules, regulations, and orders. We are working with the 2021 ACPC host hotel, the Atlanta Marriott Marquis, to share best practices, challenges and insights and we will adapt as we go. Check the COVID section of the FAQs page of our website periodically for updates on how the ACPC and the Atlanta Marriott Marquis are navigating this ever changing environment as we seek to find a balance to explore new ways of creating environments which foster face-to-face interactions, while implementing practices that promote the health and safety of our attendees.
We look forward to seeing all of you at the 2021 ACPC in Atlanta!
---