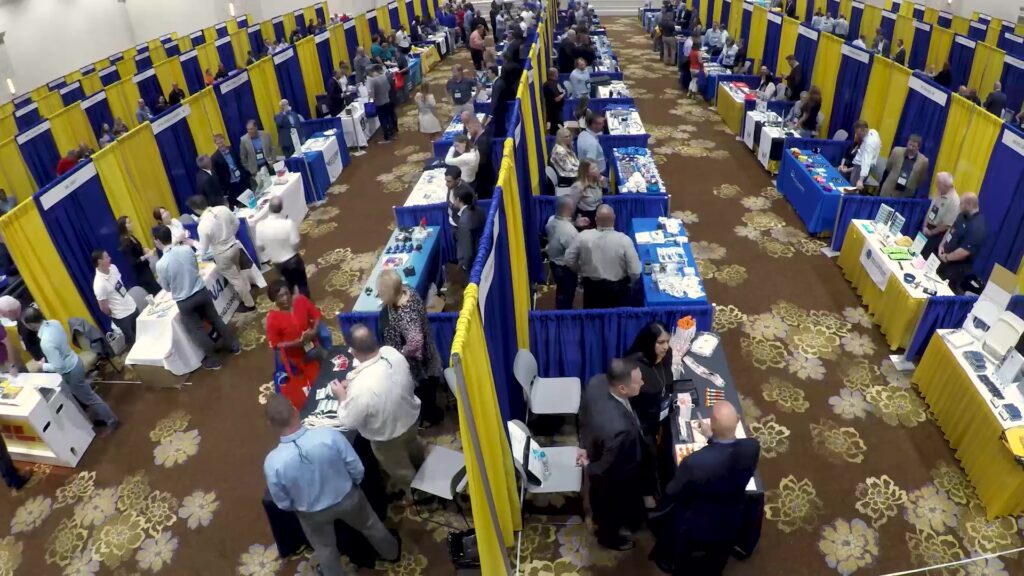 Pacific Ballroom
August 28, 2022 1:00 PM-6:00 PM
SETUP 8:30 AM – 11:30AM
AIRLINE ONLY ACCESS 1:00 PM – 3:30 PM
AIRLINE & SUPPLIER ACCESS 3:30 PM – 6:00 PM
The Aviation Networking Forum provides suppliers and airlines the opportunity to
"Stabilize the Skies"
Purchasing an Aviation Networking Forum space can only be done ONLINE as part of your Company Commitment Process for the ACPC at www.acpc.com starting Monday, May 16, 2022. (Deadline to register for the ANF is Friday, July 22, 2022 as long as this venue has not sold out prior to this date.)
Forum space is limited and is assigned on a first come, first served basis after verification of payment for the conference and the forum space. The timestamp of your confirmed ANF purchase will determine your forum space location. Be sure to secure your Supplier Company Commitment early to secure your spot! 
Only one forum space per company is allowed.
Cancellations for ANF space made up until July 22, 2022 at 5:00 PM EST will b refunded less a 15% cancellation fee. Cancellations must be made in writing to

[email protected]

. Unfortunately, NO refunds will be made for cancellations received after July 22, 2022 at 5:00 PM EST.
For more information about the Aviation Networking Forum, including how to purchase, staff and set up a space, visit the ANF Policies page.
We encourage Exhibitors to ship materials through the 2022 ACPC preferred Exhibitor Services Provider. Avoid long lines at the FedEx Business Center on Sunday morning by having packages delivered directly to your booth through the Exhibitor Services Provider.
Electricity must be ordered directly through Encore at the Marriot Marquis.