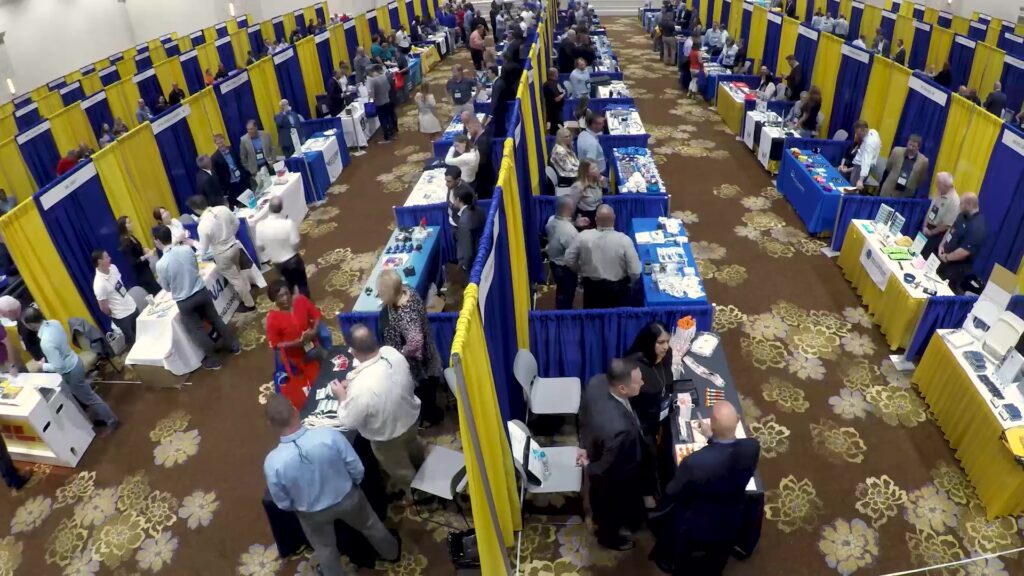 Atrium Ballroom and Foyer
September 12th, 2021 1:00 PM-6:00 PM
SETUP 8:30 AM – 11:30AM
AIRLINE ONLY ACCESS 1:00 PM – 3:30 PM
AIRLINE & SUPPLIER ACCESS 3:30 PM – 6:00 PM
The Aviation Networking Forum provides suppliers and airlines the opportunity to
"Reunite, Refocus and Rebuild".
Booth space is allocated on a first come, first served basis. Registration begins at 9:00AM ET on Monday, June 7th, 2021. Be sure to register early to secure your spot!
You are encouraged to read the ANF rules posted on the ACPC website before completing registration. These are found under the Rules & Guidelines tab at www.acpc.com.
Any company wishing to register for the ANF must first be registered for the ACPC conference. Registration is only available through the ACPC website at www.acpc.com. A company must have at least one representative registered for the conference prior to registering for the ANF. Each registered company is allowed one booth.
Once a company has completed its ANF registration, an acknowledgement ANF confirmation number will be generated. The electronic acknowledgement will date and time stamp each registration, and will be used by the ACPC ANF Coordinators to assign booth spaces. This is NOT your booth number. Booth numbers will be assigned and sent to each registered company several weeks prior to the conference.
Electricity must be ordered directly through the Marriot Marquis.
Refund requests must be received in writing by Friday July 30th, 2021. Please send request by email to Rebekah Lawrence at Rebekah.Lawrence@barfieldinc.com or Holli Boedeker at Holli@rangeraero.com.