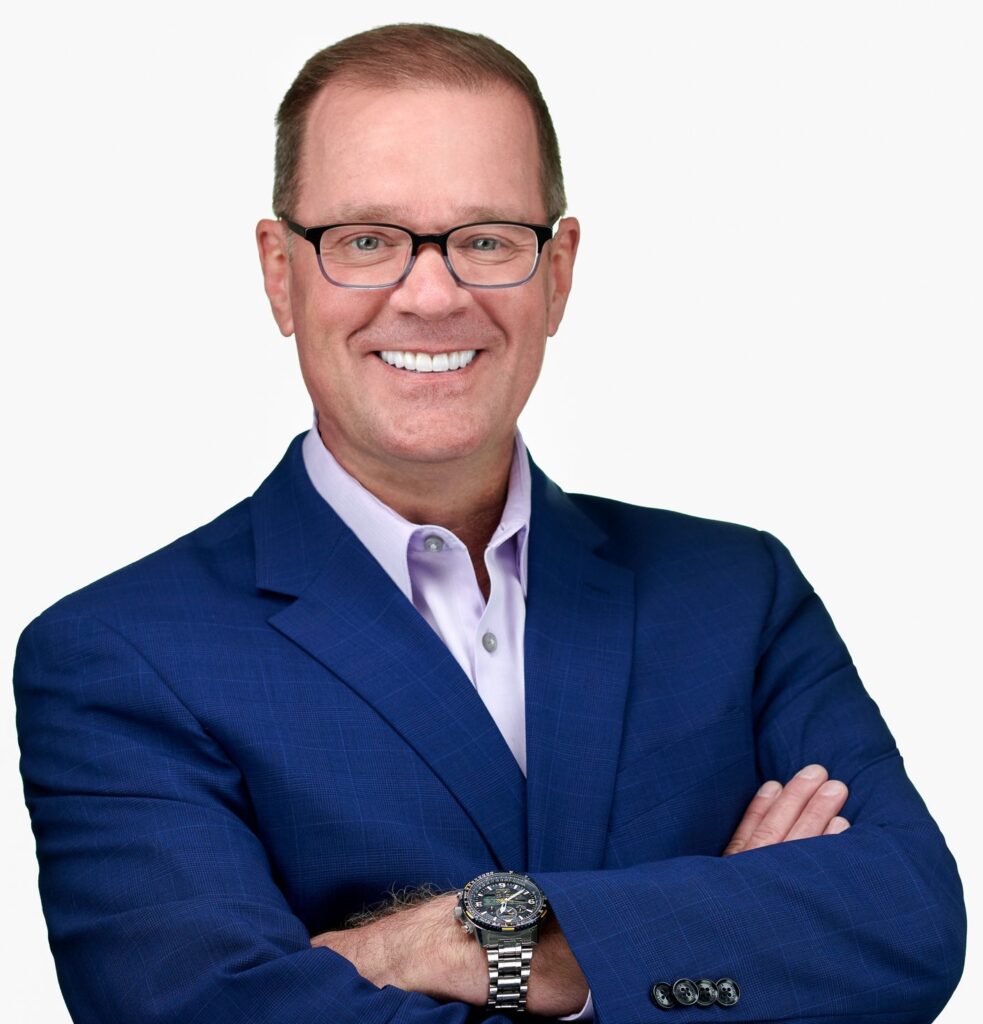 Shawn Wilson is proud to serve as the 2022 Supplier Chair for the Air Carriers Purchasing Conference in San Diego. He is responsible for oversight of all aspects of the conference, selecting and leading a team of dedicated industry professionals who make up the ACPC Supplier Committee, and serving a one-year term as Chairman and Chief Executive Officer of the ACPC Board of Directors.

Born and raised in Wichita, Kansas – The Air Capital of the World – it's no surprise that Shawn eventually found himself in Aviation. That was not, however, his first love. He began a broadcasting career during his junior year of high school, working weekend on-air shifts at KICT-95, Wichita's classic rock station, eventually moving into a full-time slot. He later worked on Top-40 and Country stations across the state. He concurrently performed at night clubs, corporate parties, weddings, karaoke shows, and anyplace else that would pay him to spin records and sing. He would continue moonlighting as a DJ and Karaoke Host for the next 30 years, including a four-year stint hosting a popular karaoke night at the ACPC.

After moving to Boston in 1994 to be near family, Shawn began his second career as a traffic reporter at SmartRoute Systems/Westwood One Network in Cambridge, Massachusetts. In addition to providing live traffic reports to various Boston radio stations, he co-hosted SmarTraveler TV, the world's first daily television show dedicated to reporting real-time route-specific traffic information during the morning commute in the Boston metro area.

Shawn finally found his way to Aviation in 2004, learning the ropes at JM International before enjoying an 11-year tenure at ITS, where he occupied several roles – Account Manager, Sales Team Lead, Customer Relations Manager, and Corporate Trainer.

Shawn moved to Honeywell Aerospace Trading in 2017, serving as LRU Sales Manager and Sr. Project Manager over 3rd Party Repairs. He then took on the newly created role of Director of Strategic Procurement at 1st Choice Aerospace, now VSE Aviation Services, near the end of 2019, working remotely from Phoenix.

Shawn attended his first ACPC in 2007 in Orlando and was immediately hooked. In 2010 he joined the ACPC volunteer team for the Detroit conference. In 2013 he was selected to serve on the Supplier Committee, winning the Outstanding Service Award in 2017. The following year he was elected to the ACPC Board of Directors. Ask why he's so passionate about the conference and he'll talk forever about the "fair and level playing field", an integral part of the ACPC mission statement, and why it is so important.

Shawn lives in Uptown Phoenix with his wife Jordann Hoffman-Wilson from Turbo Resources Int'l and their 1-year-old daughter Brooklynn. When not buying and selling aircraft parts, Shawn relishes his role as a "Girl Dad", seldom returning from a business trip without pretty clothes and fun toys for his Princess. He also enjoys a weekly round of golf at The Legacy in Phoenix, eating Indian food as often as possible, and finding new albums to add to his ever-expanding collection of vinyl records.