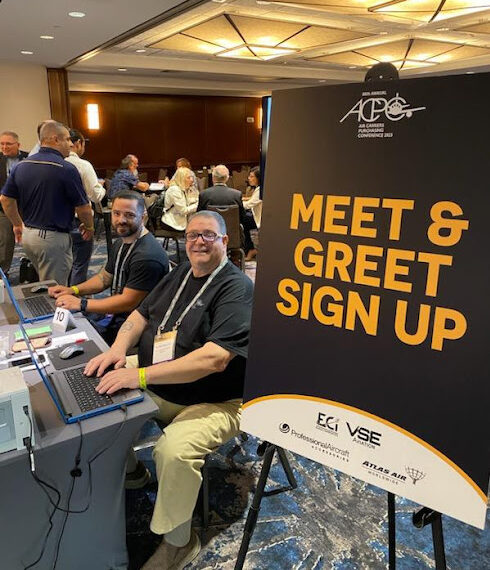 Cortez Ballroom
A GREAT OPPORTUNITY TO ATTEND WITH YOUR COLLEAGUES TO MEET NEW SUPPLIERS AND ANYONE WHO WANTS TO INTERACT WITH EXISTING CONTACTS IN A RELAXED ATMOSPHERE
A 30-minute time slot for you to talk business in a casual and relaxed environment! Just show up, take a seat, and let the business come to you!
DON'T MISS THIS OPPORTUNITY TO CONNECT!
• Feel free to bring an 8×10 sign with your company name on it, or we can make one for you on the spot!
• Participants may begin reserving their time slots as soon as they have received their badge and wristband!
• Every 30 minutes, ACPC Coordinators will post a large sign showing the names of the companies occupying tables for each time slot. Anyone wishing to meet with you will just sit down (assuming no one else is already meeting with you)! So Easy!
• You may start or end your meeting at any time during your 30 minute slot! Feel free to chat away! You're welcome to bring drinks and marketing materials to your table. If your session ends, and you'd like to keep going, you are more than welcome to move to one of the many Hospitality Suite tables or couches outside of the designated Meet & Greet area!
• Best part? It's FREE!
| MEET AND GREET SESSION SCHEDULE | HOURS |
| --- | --- |
| Saturday August 24, 2024 | 9:00 AM – 5:00 PM |
| Sunday August 25, 2024 | 10:00 AM – 3:30 PM |
| Monday August 26, 2024 | 9:00 AM – 12:00 PM |
| | 2:00 PM – 5:00 PM |
| Tuesday August 27, 2024 | 9:00 AM – 12:00 PM |