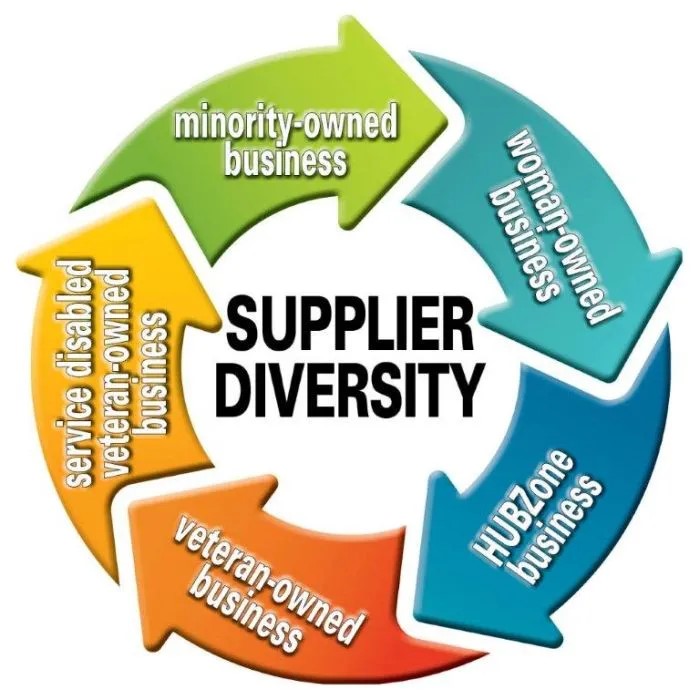 ALL DAY on Saturday
in Meet & Greet
In our continued effort to provide dedicated opportunities for our airline and supplier attendees to engage with diverse suppliers during the ACPC, this year's conference will feature the Diversity Corner once again in the Meet & Greet area of the ACPC Hospitality Suite on the 9th floor.
We encourage our airline and supplier companies to take advantage of this valuable opportunity to proactively seek strategic partnerships with diverse companies, expand your pool of potential suppliers and to promote increased competition within your supplier base by participating in the Diversity Corner.
Your company can take part in these mutually beneficial networking sessions all day Saturday in Meet & Greet. Just ask to host a table in the Diversity Corner and have Diversity Corner added to your table display.
We look forward to seeing you in a few weeks!