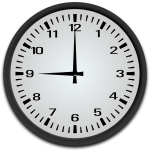 REGISTER YOUR individual ATTENDEES STARTING at 9:00 AM ET on Monday, May 23rd!
Make sure one person from your company has completed your Company Commitment before this date, or your team WON'T be able to register.
Look for the hotel link in your registration confirmation.
Rooms are limited and will sell out fast!
Suppliers – Don't forget to use your Company Commitment confirmation code as a registration discount code to apply toward one supplier registration.
Click here to review the process for Suppliers and Click here for Airlines!
Still have questions?
Contact the Registration Help Desk at [email protected] or 202-967-2272 (ACPC)