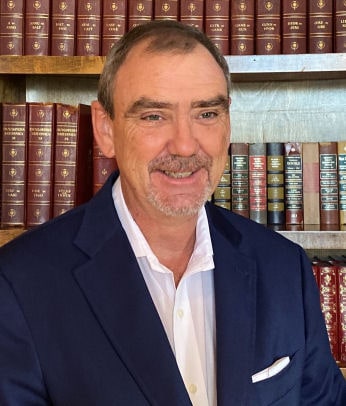 Dear ACPC Participants,
The 2021 Air Carriers Purchasing Conference (ACPC), the aviation industry's most productive conference, is less than 3 months away and registration is filling up fast. Aero Instruments & Avionics, Inc., your 2021 Supplier host, together with Southwest Airlines, your 2021 Airline host, invite you to join us "in person" in the heart of downtown Atlanta as we "Reunite, Refocus and Rebuild" on September 11 – 14 at the iconic Atlanta Marriott Marquis.
It's been a long time since we've had an opportunity meet face to face. Most of us have seen reductions in resources and revenue and are operating as lean as possible to remain competitive and relevant within our industry. As we are opening up more and more in the travel industry, the onus is on us, both airlines and suppliers, to be ready. Attending this year's ACPC will be critical to achieving a state of readiness as we prepare to usher in a new era of growth in aviation.
Registration for this year's conference is ONLY available online at www.acpc.com and will remain open until 5pm, ET on Friday, July 30, unless we are sold-out prior to July 30th. We encourage you to register as soon as possible, as the volume of registered attendees has exceeded our expectations and there is a possibility that we will be sold-out before that date. Therefore, if you plan to attend, register TODAY to ensure your spot!
The 2021 ACPC agenda is jam packed with valuable opportunities for our attendees. Classic agenda items like the Aviation Networking Forum (ANF) held on Sunday, Meet & Greet in the Hospitality Suite, Airline Roundtable Sessions on Monday and Tuesday, Business Lunches, the Saturday Welcome Reception, Sunday Night Buffet and the Monday Night Banquet will all return again this year and are all included in your registration fee.
Learn new information and build new skills during informative professional development sessions covering topics such as Video Marketing, Time Management, Networking Skills, Safety Management Systems and more. Sit for a seasoned photographer in the Hospitality Suite and receive a complimentary headshot photo or consult with an expert in the Business Development Hub for FREE coaching in key areas that are critical for creating, developing and maintaining a strong business network.
Between the sessions and the networking, there's a ton of value to be gained from attending the 2021 ACPC. Check out the full conference agenda and the other offerings at this year's conference on our website at www.acpc.com .
Many aviation suppliers and airlines have already secured their spot at this year's conference and you cannot afford NOT to be among those in attendance. Nothing replaces face-to-face interactions in creating meaningful relationships and there simply is no better way to network and connect with other people than at the ACPC! Spots are limited and going fast.
I hope to see you in Atlanta at the 2021 ACPC in September!
Sincerely,
Doug Jenkinson
2021 ACPC Supplier Chair
Aero Instruments & Avionics, Inc.