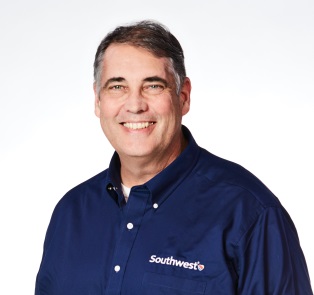 Private Airline Luncheon Speaker
Peter Requa Jr. is Sr. Director of Supply Chain Management-Technical Operations for Southwest Airlines in Dallas, TX. He leads Strategic Sourcing teams for purchase of aircraft maintenance materials, engine overhaul services, component repairs and airframe heavy maintenance. He leads teams responsible for Material Planning, Technical Purchasing, Repair Administration, and Inventory Management in support of Southwest's 700+ aircraft.

Peter began his career with United Airlines in 1988 at the San Francisco Maintenance Operations Center where he last held the position of Manager-Capital Planning. In 1998 he joined Reno Air, and following the acquisition by American Airlines in 2000, joined AirTran Airways as Director of Operations Administration overseeing Material Planning, Operations Financial Planning, Stores, Repair Administration, and Ground Support Equipment Maintenance. Following the acquisition of AirTran airways he made the transition to Southwest Airlines in 2011.

Peter holds a Bachelor of Science in Aeronautical Operations from San Jose State and a private pilot's license. He currently resides in Lewisville, Texas with his wife of 31 years, Caroline. They have three children, daughter Justine and two sons Nick and Tyler. He spends his free time in his home wood shop and taking advantage of flight benefits to travel.