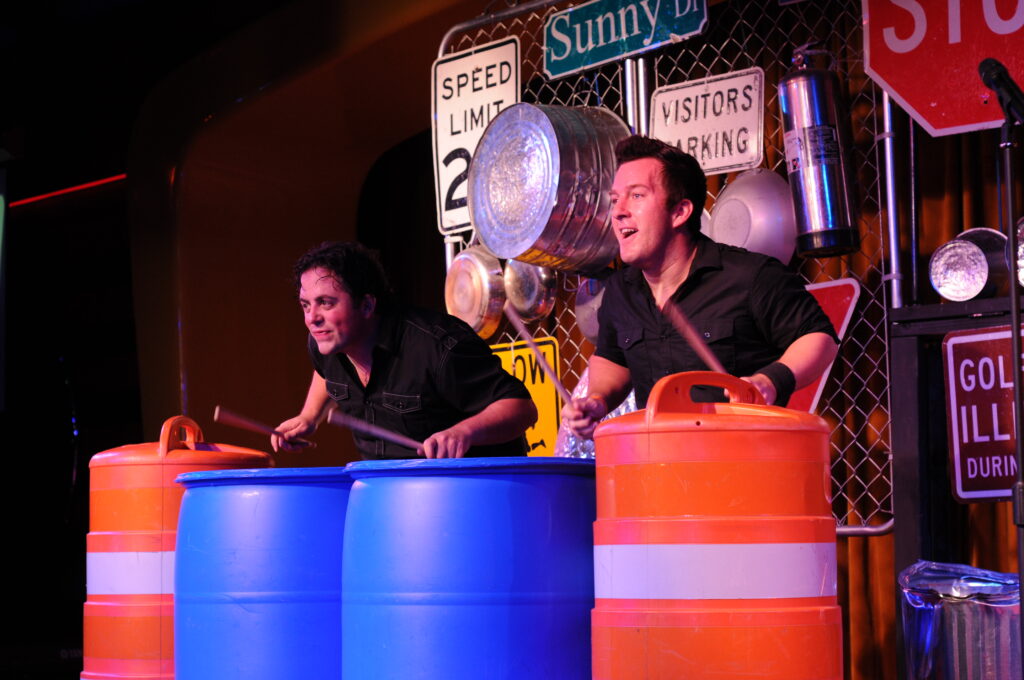 Tuesday Luncheon Entertainment
A progressive percussion duo, which combine high-energy rhythm and surprisingly funny comedy to deliver an interactive performance of sight, sound and laughter. This hilarious duo are expert percussionists, but they make all their noise using buckets, bin lids, pots, pans and street sign to bang out thunderous grooves, extraordinary cadences and hip-hop, funky dance beats.
The Bucket Boys have toured extensively including performances in Times Square, at casinos, universities, corporate events, and Pro/Olympic Beach Volleyball Tours. They've been seen on America's Got Talent, and they have headlined the Illinois State Fair by capturing the attention of thousands with their unique percussion antics. They have inspired students in schools all over the United State as they have traveled the N.AC.A. circuit. Their international appearances include the Auto Expo in Delhi, India, Dubai Summer Surprises 2010, Sharjah Water Festival, and the Dubai Shopping Festival 2012.
Combining drumming, comedy and crowd interaction is unique to the Bucket Boys, and quite literally needs to be seen to be believed!