Saturday at 4:30 PM in the Marquis Ballroom (Hospitality Suite) – 9th Floor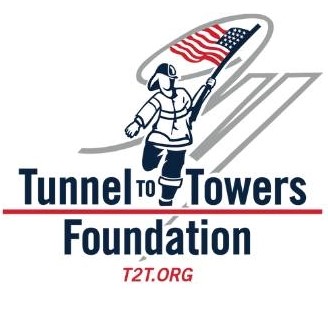 Ambassador Bio –Steven Casquarelli
Name: Steven C. "Steve" Casquarelli
Lt. FDNY, Retired
First responder to the 9/11 terrorist attacks
Following in his father's footsteps, Steve got on the job with the New York City Fire Department in 1979. He was assigned to Engine 221 in Williamsburg, Brooklyn and, upon his promotion to Lieutenant, would be assigned to Engine 225, also in Brooklyn. Steve responded to the 9/11 disaster that very day and worked there for the next 3 months, assigned to the command post.
After more than 20 years of service to the neighborhoods and people of New York City, Steve retired from the FDNY in September 2002.
Within a year of his FDNY retirement, Steve would become a full-time elementary and middle school teacher. In 2012, Steve was appointed principal of a Pre-K to Grade 8 Catholic school in Brooklyn.
After retiring from his second career—teaching children instead of probie firefighters, Steve began to take part in and play a significant role in several organizations closely related to his lifelong passion—firefighting.
These tremendous organizations include the 9/11 Tribute Museum (formerly known as the 9/11 Tribute Center and Tribute WTC) where Steve was a volunteer docent, the FDNY Disaster Assistance Response Team (FDNY DART Team), and, of course, the Tunnel to Towers Foundation.
Steve believes that it is an honor to serve with Tunnel to Towers, and that his involvement with T2T is a way to give back to the American public—to teach them about our country's first responders—like Stephen Siller—and about the events of 9/11 and the months that followed. Steve is committed to meeting with, speaking to, interacting with individuals and organizations—everyone from companies to school children—to show his appreciation for all he feels that the country gave to the FDNY's efforts following 9/11, for all the support people across the country offered, and which the FDNY community needed to dearly.
Ambassador Bio –Mecca Nelson
Name: Mecca Nelson
Gold Star Spouse, US Army Sergeant Mario Nelson
Gold Star Family Home Program Recipient
When they were just teenagers in Brooklyn, New York, Army Sergeant Mario Nelson, a native of Haiti, met his future wife Mecca. They remained close friends for years before beginning a relationship and getting married. Mario and Mecca welcomed a daughter, Mia, to their family in 2003.
In 2001, Mario signed on to the Army National Guard and, following the 9/11 terrorist attacks, joined the recovery effort at Ground Zero. Mario felt strongly that America was "his country".
Shortly after Mia's birth, Sergeant Nelson enlisted as an active-duty Soldier, serving full-time in the US Army. The family moved to an Army installation in Germany before Mario deployed to Iraq in January 2006 to serve during Operation Iraqi Freedom.
Mario had been deployed with the 1st Brigade Combat Team for ten months, and was due to return home in just two, when he was killed by a rocket-propelled grenade. He was leading a convoy of Iraqi soldiers and U.S. Marines in Al-Anbar province. He was just 26.
Since her husband's death in October 2006, Mecca has earned a master's degree, become a business owner and entrepreneur, and counseled and mentored Gold Star family members throughout the community—and so much more.
To navigate the immense grief and trauma of Mario's death, Mecca began training in martial arts. She drew on her own experience to create the YOMA method, which combines "the fierceness of fighting with the softness of Yoga and Meditation" to help people cope with loss, grief and trauma.
Mecca supports other Gold Star families locally as a volunteer with USAG Fort Hamilton's Army Community Service (ACS). Additionally, she is a member of the Helping Hands Ministries Leadership Team, a nonprofit.
Mecca and Mia received a new home on Staten Island, New York from Tunnel to Towers in August 2019.