Let's Talk Talent
Sunday at 10:15 AM in Soho Complex – 7th Floor
(hosted by Atlas Air)
The aviation industry is facing a workforce crisis—The Boeing Pilot and Technician Outlook for 2022-2041 reports demand is strong in the aviation industry requiring 602,000 new pilots, 610,000 new maintenance technicians to fly and maintain the global commercial fleet over the next 20 years.
Addressing this crisis, the greatest threat to our economic growth prospects, requires a range of solutions and approaches and broad collaboration between industry and education.
This panel of experts from industry and the education sector are working together to build a skilled and diverse workforce that meets the needs of this critical industry. Panel speakers included are Dr. Sharon DeVivo, President of Vaughn College, Patricia Goodwin-Peters, Sr. VP of HR at Atlas Air, Frank Matos, CEO and Co-Founder of Blackbird Aviation Group, LLC.
The panel emphasizes partnerships that strengthen, enrich, and expand talent pipelines and ensure all individuals, especially those from historically underserved communities, can access the necessary training, education, and support to pursue meaningful, rewarding careers.
Panelist Bios
Moderator – Leisa Spears Snyder, Director, Workforce Development – Atlas Air Worldwide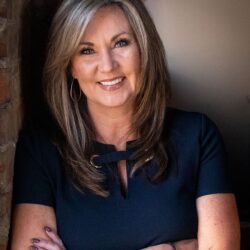 Leisa Spears Snyder is the Director of Workforce Development at Atlas Air. For over a decade in workforce development, Snyder has served in multiple leadership roles promoting much needed training, education, programs, and career opportunities for the community. Leisa's expertise includes leading diverse workforce and pipeline development initiatives, establishing strategic partnerships to establish tailored workforce solutions.
She previously served as the Vice President of Workforce Development and Managing Director of GROW NKY for the Northern Kentucky Chamber of Commerce. Prior to her time with the Chamber of Commerce, Snyder spent 16 years with Delta Air Lines in in-flight service as a field service manager at CVG.
As Director of Workforce Development, Snyder establishes relationships and partnerships with education and industry partners as well as workforce development and government organizations to build and strengthen talent pipelines for high demand roles within Atlas Air.
Snyder earned a bachelor of business administration degree from Thomas More University and is an alumna of Leadership Northern Kentucky.
Dr. Sharon DeVivo, President – Vaughn College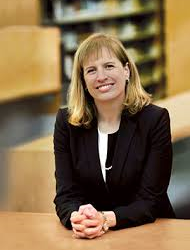 Dr. Sharon B. DeVivo has been with Vaughn College since 1996 and president since 2014. The College offers certificates, undergraduate and graduate degrees in aviation, engineering, management and technology and serves a diverse student body of about 1,200 students who are more than 80 percent from underserved and underrepresented communities. Vaughn is ranked as the number one institution in the nation in upward mobility and is the best at moving students from the bottom 40 percent to the top 40 percent in income. Dr. DeVivo recently chaired of the Congressionally appointed Youth Access to American Aviation Jobs Task Force which provided recommendations on how to bring youth, particularly those who are underrepresented, to aviation and aerospace.
Patricia Goodwin-Peters, Senior Vice President, Human Resources – Atlas Air Worldwide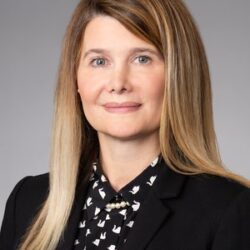 Patricia Goodwin-Peters is Senior Vice President and Chief Human Resources Officer at Atlas Air Worldwide (AAWW).
Ms. Goodwin-Peters leads the development and execution of the human resource strategy in support of the overall business plan and objectives of the Company. She is responsible for formulating strategies that help secure future business growth with a focus on talent.
Ms. Goodwin-Peters joined Atlas with more than 20 years of experience in general business leadership, specializing in human resources; executive compensation; employee experience and diversity, equity, and inclusion (DEI). Before joining Atlas, she was the Head of Human Resources, North America for Kate Spade & Co. and served as a liaison to the Board of Directors on topics of talent strategy and executive compensation. Prior to Kate Spade, Ms. Goodwin-Peters held HR leadership positions with Aeropostale, Inc. and Ralph Lauren, where she led global executive compensation, performance management and global mobility programs during a period of significant growth for the company.
In 2014, Ms. Goodwin-Peters joined the Steering Committee of the 30% Club, an organization committed to 30% gender equality on public company boards. Peter Grauer, Chairman of the Board of Bloomberg L.P. is Founding Chairman of the U.S. chapter.
She also served on the Board of Trustees for Wainwright House in Rye, NY, the oldest non- profit, non-sectarian, holistic learning center in the United States.
Ms. Goodwin-Peters holds a bachelor's degree from Fordham University, an MBA from the Zicklin School of Business at Baruch College and is currently pursuing a Doctor of Business at University of Florida.
Frank Matos, Chief Executive Officer and Co-founder – Blackbird Aviation Group, LLC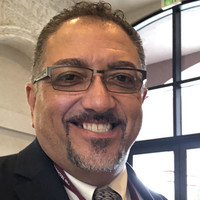 Mr. Frank Matos is currently the Chief Executive Officer (CEO) and Co-founder of Blackbird Aviation Group, LLC. Today Blackbird Aviation group has several divisions including Aerospace, Construction, and Education. Each one of these supports the building and growth of the community. Having more than 35 years in the aviation community, Frank has a vision for the future firmly grounded in the investment of our youth and communities. This vision is driving further engagement in green initiatives supporting the build-up of hangars and schools, and the creation of a 147 training facility. Frank also works with Air Quality Aviation Inc and SetAero as their Consultant. This group is one of the fastest growing small to mid-size MRO's in the United States.