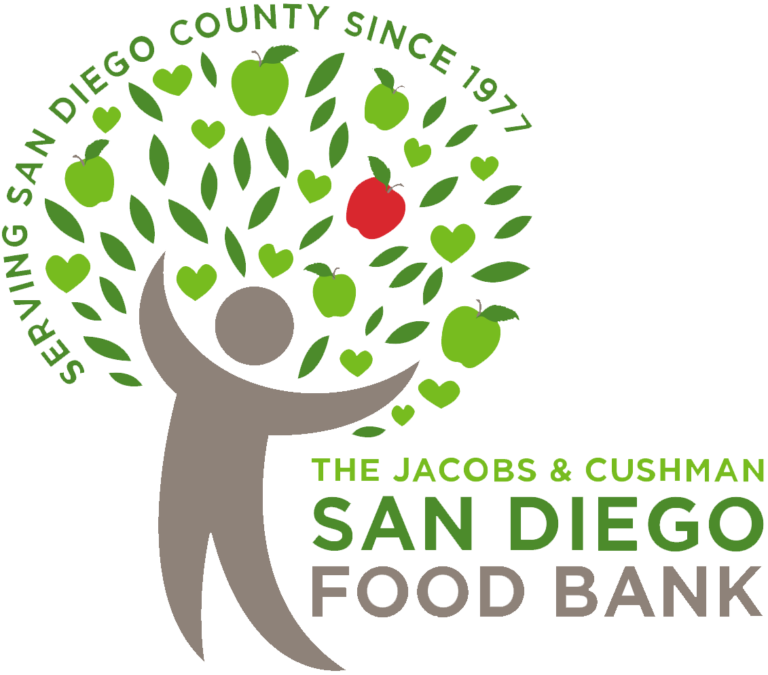 Alaska Airlines recognizes that food insecurity has been a growing problem – especially during the COVID19 epidemic. Although you may associate this problem with inner-city or very rural areas, even suburban families, struggling to make ends meet, are faced with juggling competing financial priorities. For this reason, many times, nutritious food takes a backseat to other essentials such as housing, utilities, or transportation costs.

Supporting each community that we serve is part of the Care culture at Alaska and we are thrilled to partner with the San Diego Food Bank as our charity focus for the 2022 Air Carriers Purchasing Conference. Through partnerships with community nonprofits, the Jacobs & Cushman and North County Food bank chapters feed over 500,000 people each month, in and around San Diego County. In addition to distribution through these partners (such as Food Pantries, Shelters and Senior Centers), the San Diego Food Bank has a direct food distribution program that provides support to the working-poor, fixed-income seniors, children living in poverty, the homeless, and other at-risk populations.

In collaboration with the ACPC, Alaska has created three opportunities for you to support this fantastic organization and the people they serve.
First, please visit the ACPC 2022 Charity page: 2022 ACPC GIVES BACK CHARITY where you can donate directly.

Or – if you'd like to get personally involved, you may also volunteer to work at the Food Bank, prepping and packaging food items to be distributed. We have 30 slots reserved on Saturday, August 27th, from 12:30 to 2:30. Please review the Sign Up Instructions for the shift that Alaska has reserved. You'll be prompted to set up an account and you can then sign up for our slotted time.
Note: Sign up for our shift starts on July 28th and ends on August 20th – so please jump on the site on 7/28!

Last, during the conference we will be awarding two vouchers for Alaska Airlines flights to one lucky ACPC attendee. To be eligible for the drawing, please make a donation or volunteer your time at the Food Bank during our chosen time slot. We'll draw one winner and award them their ticket vouchers at the conference! Thank you for your support of the San Diego Food Bank and your attendance at this year's Air Carriers Purchasing Conference!
See you soon,
Stephanie Cootsona
Airline Chair, 2022 Air Carriers Purchasing Conference
Alaska Airlines, Inc.