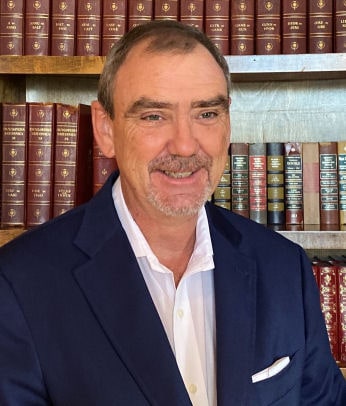 Dear ACPC Participants,
The year 2020 was defined by the unexpected, the unfamiliar, and the unprecedented. What with a raging pandemic, economic turmoil, political division, and all of the other problems that marked last year, it was a very tough time for all of us. My condolences and prayers go out to those who have lost family or friends to COVID-19 or to virus-related afflictions.
With 2020 finally behind us, the ACPC Board of Directors and I are excited about 2021 and are looking forward to the opportunity to meet with our aviation community again. Networking and exploring new ways to do business will be crucial to the rebuilding of the aviation industry and to stimulating global economic recovery, in general.
We invite you to join us this September 11 – 14 for the 2021 Air Carriers Purchasing Conference being held at the stunning Atlanta Marriott Marquis in the heart of downtown Atlanta. Our conference theme, "Reunite, Refocus and Rebuild" highlights the heart and spirit of aviation and looks ahead to critical collaboration and partnerships that result in renewal and recovery for a stronger, smarter and more powerful industry
I have the privilege of working with Larry Mabry, ACPC 2021 Airline Chair of Southwest Airlines, again this year to bring to you the most productive aviation conference worldwide. Registration opens on Monday, June 7, 2021 at 9:00 AM Eastern Time. Registration will be very limited this year, due to safety protocols, and it is certain to sell-out, so don't wait to register!
Countless opportunities are created each year during the Aviation Networking Forum (ANF) for suppliers and airlines to meet and conduct business. As with Registration, ANF booth space will be limited this year, as well. Historically, this venue sells out within a few hours on the first day of registration and we anticipate that this year will be no exception. Ensure your company's spot when registration opens, if you wish to participate in this popular networking event.
Increasing your exposure leads to optimal networking scenarios and adds value to your ACPC experience. This year take advantage of securing a Corporate Sponsorship in order to give your company a greater presence at the conference. In order to make this a powerful advertising tool for our suppliers, we only sell a limited number of sponsorships each year. Be sure to purchase a sponsorship for your company before they are gone!
Conference registration, ANF booth reservations and sponsorship opportunities are only available online at www.acpc.com, beginning June 7. Other features planned for this year's conference include: Airline Round Tables, Professional Development Breakout Sessions, Hospitality Suite, informal Meet and Greet Sessions, Welcome Reception, Business Luncheons with speakers, Dinners with entertainment and more.
Visit the ALL NEW ACPC website throughout the year at www.acpc.com for updates and conference news.
The Board of Directors, the Airline Steering Committee and the Committee Coordinators are dedicated to making your attendance at this year's conference a relevant, valuable, safe and worthwhile experience.
I look forward to seeing you "in person" in Atlanta!
Sincerely,
Doug Jenkinson
2021 ACPC Supplier Chair
Aero Instruments & Avionics, Inc.