The 2022 ACPC is sold out! Registration is now closed and the waitlist is full!
It's going to be another excellent conference with record numbers! We encourage you to plan ahead by familiarizing yourself with the conference agenda and all of the valuable networking opportunities so that you don't accidentally miss out on a great experience.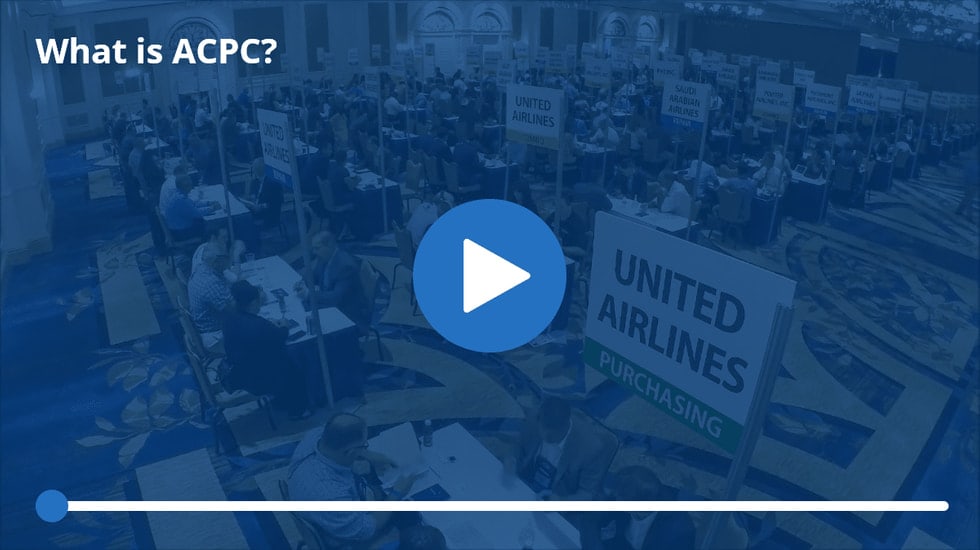 ---
Unlimited Networking Opportunities
Informative Professional Development Sessions provide unsurpassed opportunities to learn and network with other aviation professionals, making the ACPC the most productive aviation conference worldwide.
Read Conference Overview >
COVID-19 Update (7-20-22)
---
COVID-19 conditions can change swiftly, and this website reflects the most current guidelines. If there are any changes to the COVID-19 protocol for the 2022 ACPC, we will update this website and e-mail all attendees. We thank you in advance for your understanding and flexibility as we navigate hosting an in person conference during these times and prioritize the health and safety of our attendees.
2022 ACPC COVID-19 Policy & Provisions
At this time, the 2022 ACPC does not have a mask mandate, nor are attendees required to provide proof of vaccination or a negative COVID-19 test.
However, we *strongly* encourage all conference attendees to wear a mask while indoors and/or in outside environments where it is difficult to maintain social distancing, unless actively eating or drinking. We are expecting 1600-1700 attendees and there will be limited opportunities to socially distance within conference venues due to space constraints. Given the large number of attendees, especially those that are traveling, and the fact that many of the events will put us in closer proximity to one another, masking is an excellent way to keep the event safe and each other healthy.
Providing a safer environment for our conference participants is a shared responsibility. By attending the 2022 ACPC, participants agree to abide by and engage in conduct that is beneficial to everyone's health and safety while attending the event. This includes, but is not limited to, complying with local regulations, engaging in appropriate physical distancing when possible, and not attending the event if you are ill or have been recently exposed to COVID-19.
We look forward to seeing all of you at the 2022 ACPC in San Diego!
---